Congratulations to both Rachael Whiting from our RAUCH inc. Architectural team and Harrison Fike, RAUCH inc. intern.
Rachael Whiting graduated from Georgetown University with her Masters of Professional Studies in Real Estate! Rachael has continued on her educational journey, starting many years back in high school in the ACE Mentor program, then becoming an intern with RAUCH, while earning her Associates degree from Chesapeake College and her B.A. in Architecture from the University of Maryland to her latest achievements. So glad we could support you on this journey. Congrats, Rachael, the sky's the limit!
Harrison Fike, earned top honors as valedictorian of the Easton High School class of 2022! Harrison shared an inspirational message of hope, noting the future is something the class can change and make better. Harrison is in his second summer interning with RAUCH inc. and will be heading off to the University of Maryland in the Fall to study civil engineering. Congrats, Harrison and hope you continue to work with RAUCH over the next four years and beyond!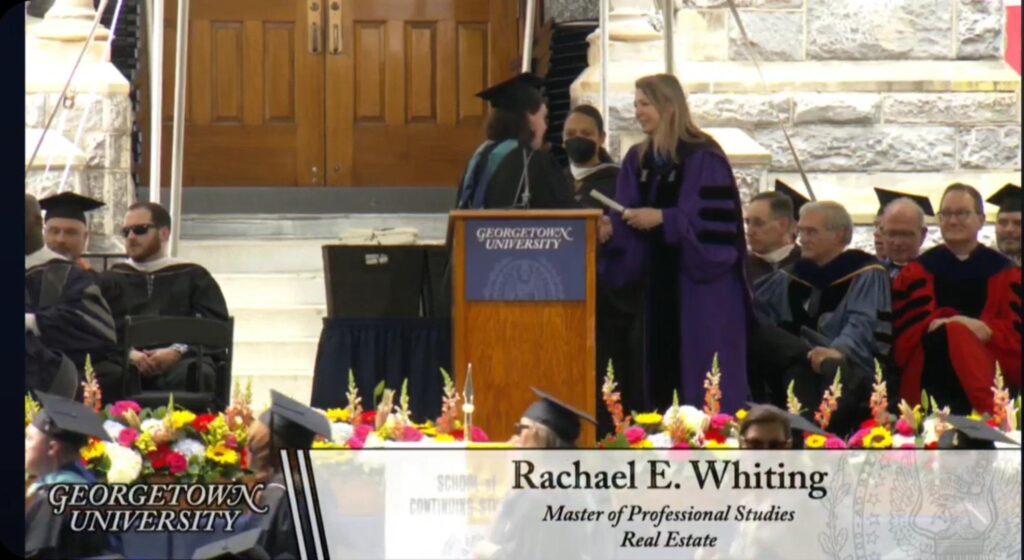 215
People reached
21
Engagements
–
Distribution score
1515
1 Comment
Like
Comment
Share