Architecture 
Expertise  /  Architecture
Providing architectural services with civil engineering and surveying services allows for more efficient project management and streamlines the overall design process – translating to a higher quality product and financial savings to clients. RAUCH inc. utilizes Building Information Modeling (BIM) technologies, which implement the use of accurate 3-D models to produce construction documents. BIM reduces project conflicts, provides precise construction details and enhances coordination efforts between the many design and engineering teams involved in a project. 
RAUCH inc. offers  architectural services
for both new construction and renovations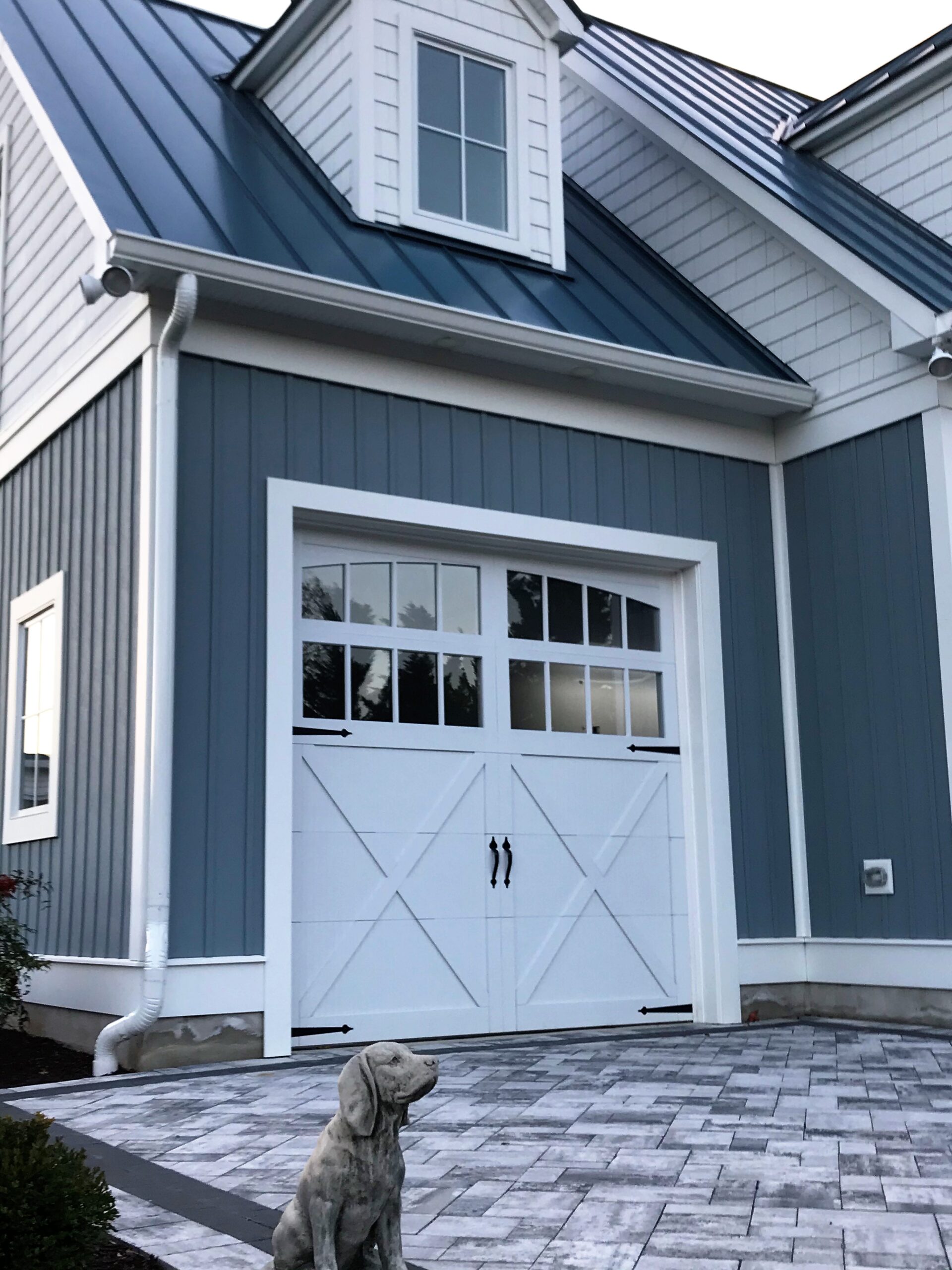 Full project design and management for the following project types:
Residential
Commerical
Historic Renovation
Industrial
Agricultural

Building code consulting
Existing building documentation and assessments
Contractor coordination / integrated project design approach
Project cost estimating and budget advisement
Bid procurement
Permit applications and submissions
Historic grant and historic district applications
Construction administration
Our team is experienced with architectural projects throughout Maryland and the greater Delmarva region, including Talbot, Dorchester, Caroline, Queen Anne's, Somerset, Pocomoke, Calvert and Baltimore Counties.  Additionally, the architectural team has worked with clients in Delaware, Baltimore City, Virginia, Tennessee, Georgia and Florida.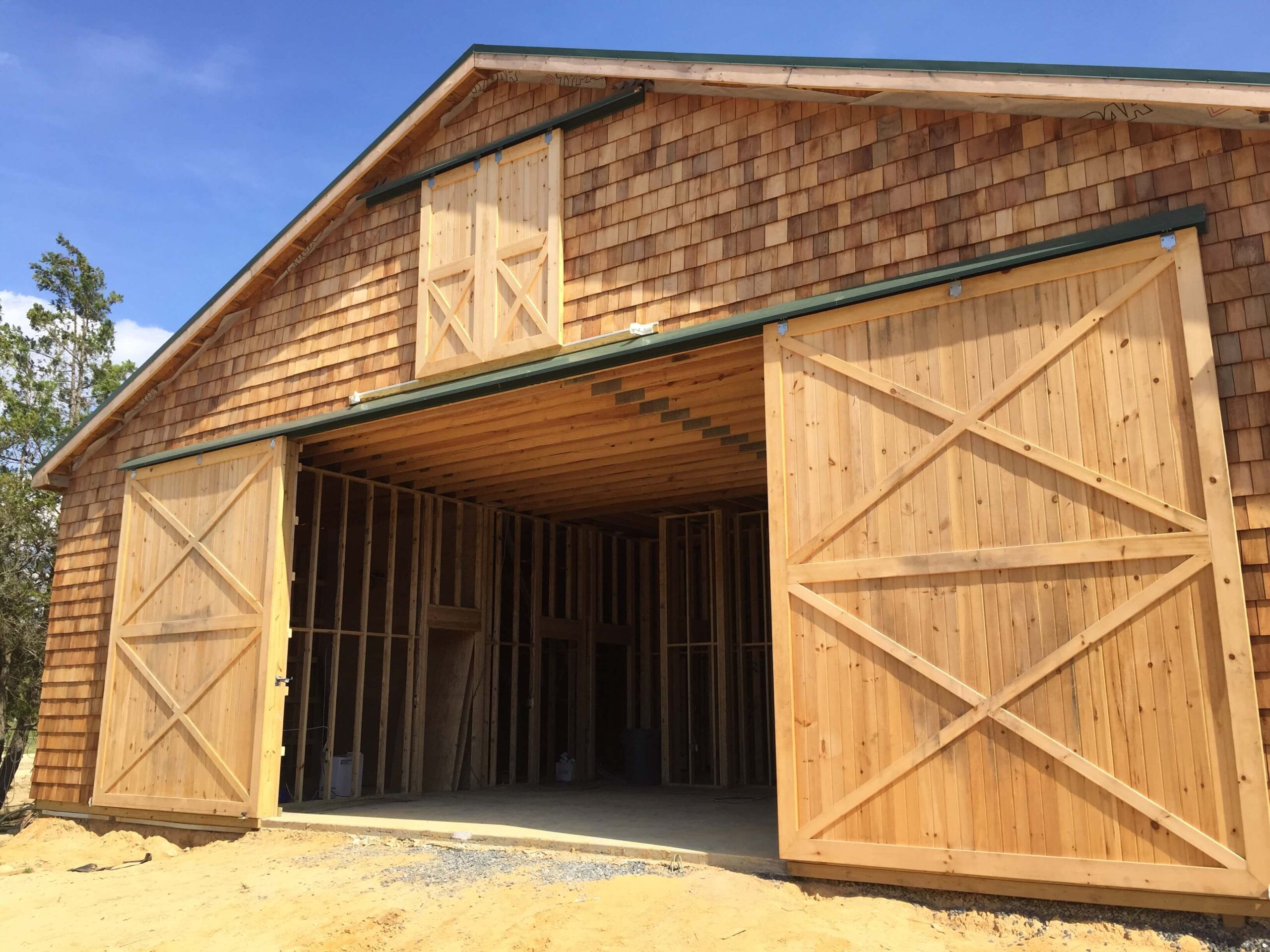 The Links at Perry Cabin Golf Course Facility Barn | Construction Administration  & Design Services
Location: St. Michaels, MD
Project Type: Architectural
Description: RAUCH inc. was hired to oversee the design of the Links At Perry
Cabin's new golf training facility barn. The 50' x 120' building
features a pro-shop, locker rooms, offices, golf bag storage, and
golf training simulators. The project is unique in that the owner's
intention is to convert the structure to a full-time golf cart-barn
in 2019. RAUCH inc. worked closely with the owners to devise a
successful phasing plan that will allow for a seamless conversion
in the future.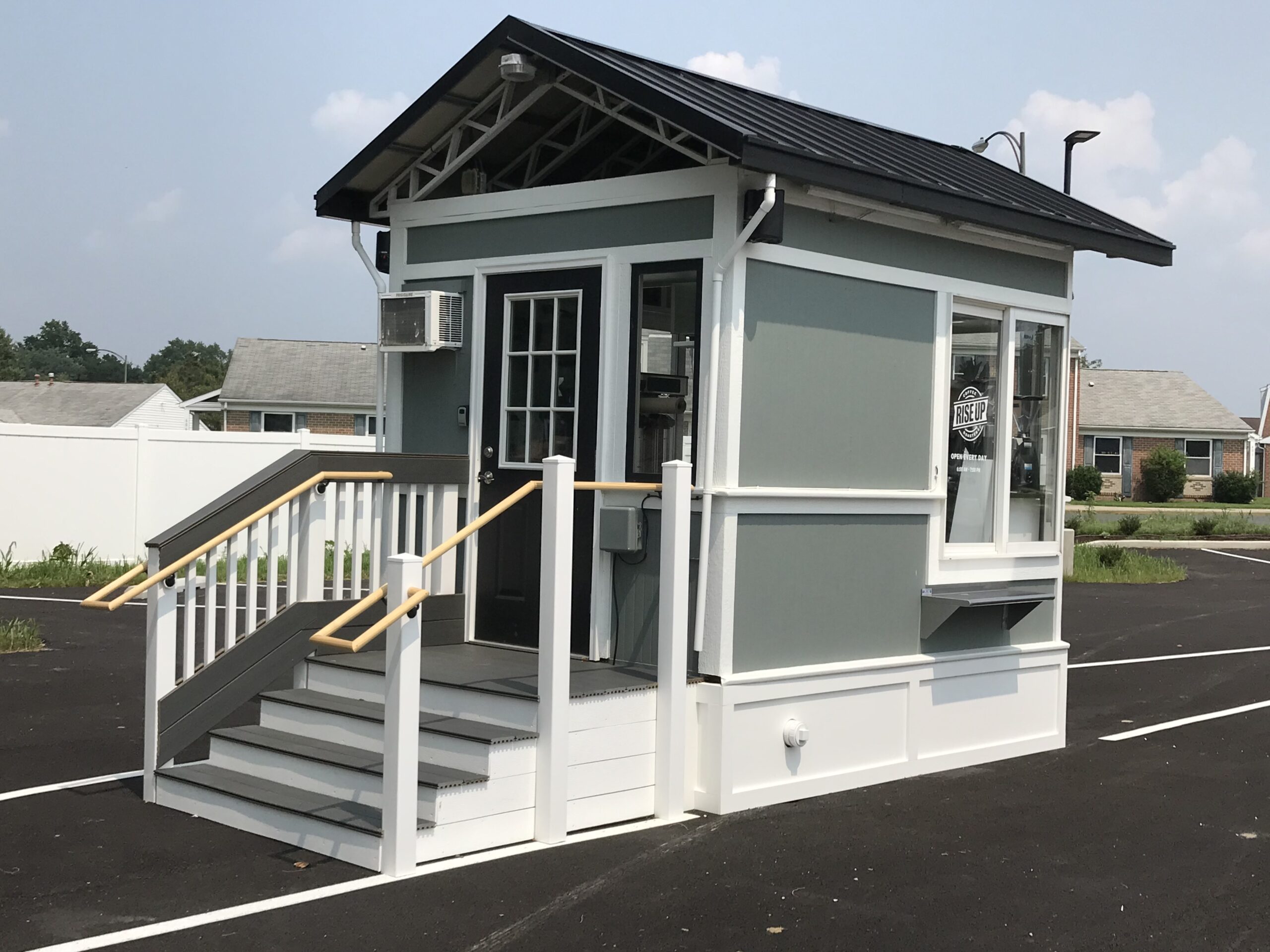 Rise Up Coffee | Civil Site Design and Schematic Renderings
Location: Easton, Maryland
Project Type: Engineering Design Services
Description: RAUCH inc. provided interior and exterior schematic design and design development concepts for the construction of a new 6,000 +/- sf Rise Up Coffee location on Dover Rd. in Easton, MD. The new design embraced the owner's vision of a contemporary light-filled space with a modern industrial twist. Our civil engineering team provided civil site design and stormwater management for the first phase of development for the site.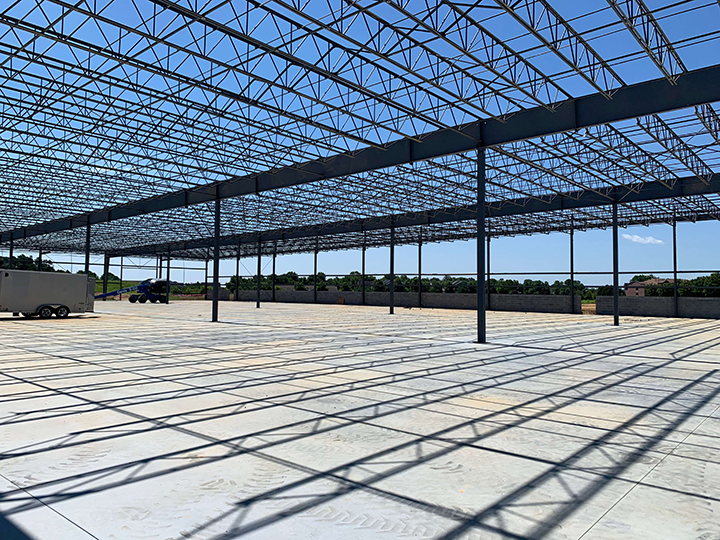 KRM Development Corporation – BOSS Building
Location: Chestertown, MD
Project Type: Architectural Design
Description: Full architectural, structural and MEP services for the Construction of a 100,000 sq.ft. PEMP (pre-engineered metal building) to incorporate / include approximately 20,000 sf (two stories x 10,000 sf) of the northwest portion of the facility to be offices and employee facilities. Includes incorporation of slab on-grade foundation system, full mechanical systems and insulation and sprinkler system. Portions of the façade included aesthetic enhancements to match the existing distribution and office building.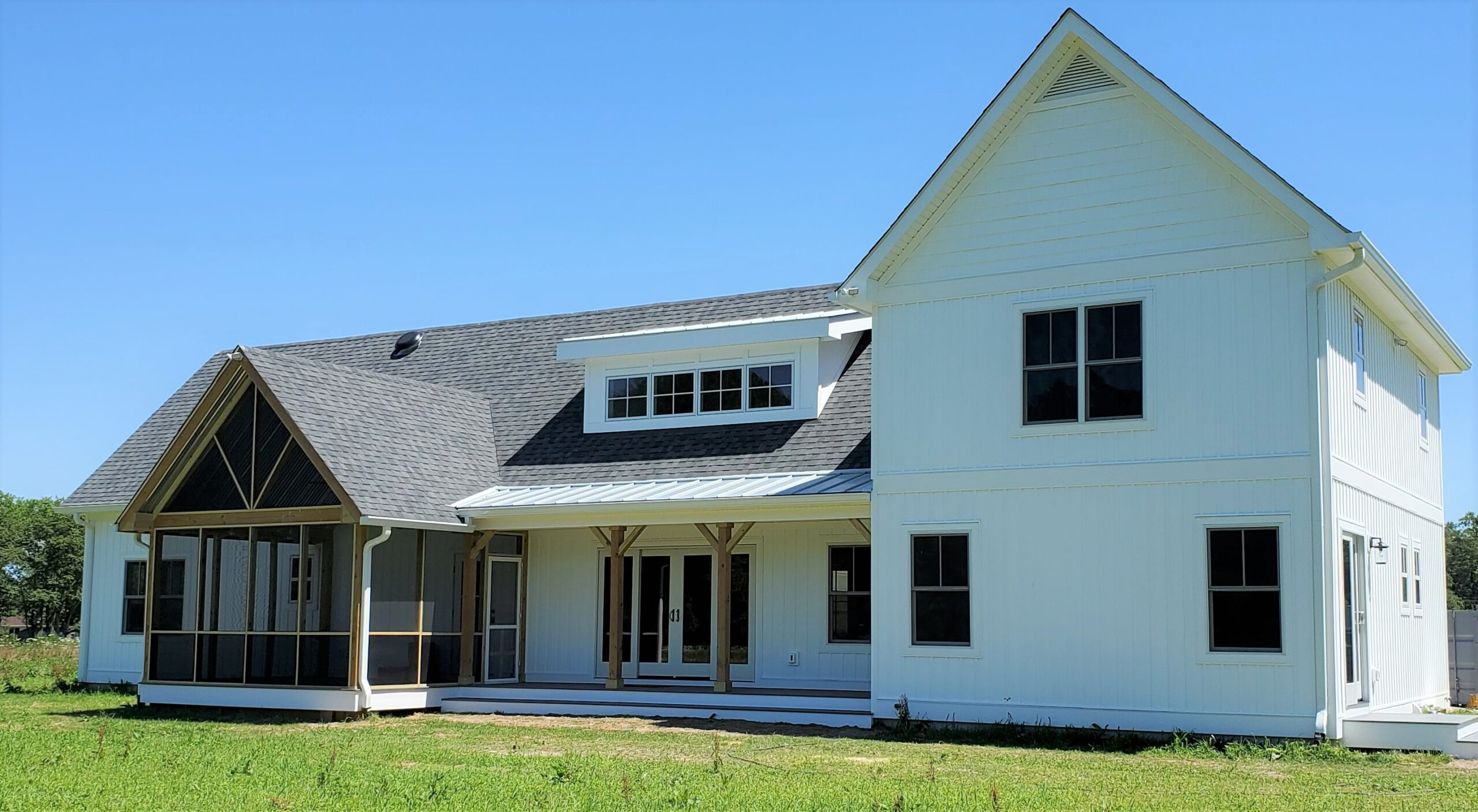 Caroline County | Residential Architecture
Location: Caroline County, MD
Project Type: New Home Construction
Description: Full architectural design and construction drawings for a new custom residence in Caroline County, MD. Design elements included a cathedral ceiling open living, dining, and kitchen area. Dormers and clerestory windows were designed to take advantage of both light and wooded views. A guest wing included a mother-in-law private suite on the first floor, with a full additional kitchen and living room and a master suite as a second floor space of the opposite wing of the home.
Let's Talk About
Your Project
Further Experience:
Historic Building Feasiblity Study and Cost Estimation – Carvel Hall | Crisfield, MD
Ferry Point – New Commercial Boat Maintenance Facility | Trappe, MD
Easton Premier Cinemas – Retrofit – New theater layout concepts | Easton, MD
Starbucks– Concept Design for existing building for new Starbucks location | Seaford, DE
Code Consulting & Cost Estimating – Historic Residence | Easton, MD
Historic Building Historic Report & Cost Estimating | Easton, MD
Talbottown Commercial Renovation & Fit-out – Interior | Easton, MD
Cost Estimating & Advisement on Commercial Property– Church Circle | Annapolis, MD
Doc's Restaurant – Outdoors tiki bar design | Oxford, MD
Links at Perry Cabin Cart Barn design | St. Michaels, MD
Tilgman Island Kiosk design | Tilghman Island, MD
Residential kitchen renovation | Annapolis, MD
Historic commercial building fit-out; redesign from office space to upscale condos | Easton, MD
Verizon Wireless – Design of new retail location | Easton, MD