Municipal Engineering
RAUCH inc.'s professionals create innovative development concepts & provide cost-effective solutions. Our team has over 40 years experience in design and planning. From initial planning and layout through construction, the team at RAUCH inc. provides clients with top quality site development services.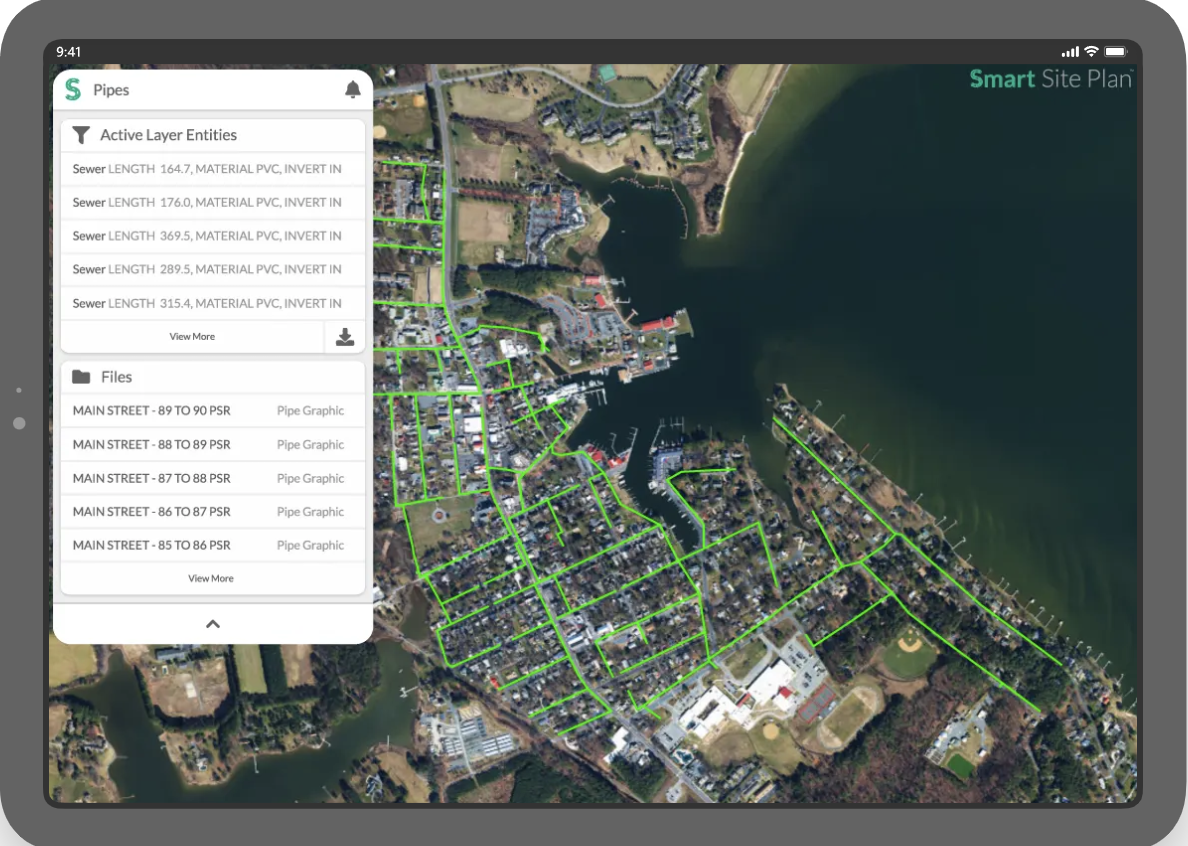 Smart Site Plan
HELPING YOU DESIGN, BUILD AND MAINTAIN MORE INTELLIGENTLY.
RAUCH inc. has developed the most advanced asset management tool to enhance projects by improving informed decision-making and increasing data accessibility, throughout the entire project life cycle.  We make our data available in a powerful interactive web app accessible anywhere.
Construction of the stormwater project wrapped up in June with the removal of the ES controls.  We see this project as an overwhelming success. This would not have been possible without  your company's efforts over the past 3 years. Your efforts have expanded our days open and our ability to do so. I know I speak for all our shareholders when I say Thank You!
Our team is now entering our second project with RAUCH Inc. at the helm. We are grateful to have found engineers who are knowledgeable, flexible, and able to provide perspective on how our projects fit as part of the larger community.
Thank you for your investment in our great state for it is the dedication of business leaders like you that are major factors in building a vibrant economy. 
RAUCH Inc. staff consistently displayed a high degree of professionalism throughout every phase of the projects. All of the projects are on schedule and within budget. I would highly recommend the firm for environmental projects.
The project came out better than we could've imagined and we thank you so much for helping us create that space! If you ever want to come see the final product you're more than welcome!
Address
Offices in Maryland & Delaware